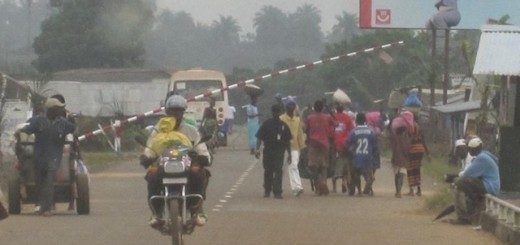 The next day a few km down the road we reached the Sierra Leone border and were greeted with pandemonium as many people traveling by bush taxi or bus were all trying to get the local official's attention to get their much-needed stamp in their documentation.
Luckily for us one official took a shining to us and led us into an office where within 5 min we got our exit stamp to leave the country, some locals were not too happy with this but we didn't force our way into that situation, more offered out of goodwill to the foreigners which was well appreciated.
On crossing the bridge between both countries we were greeted with one hell of an American twang by all the Liberians we were to encounter.