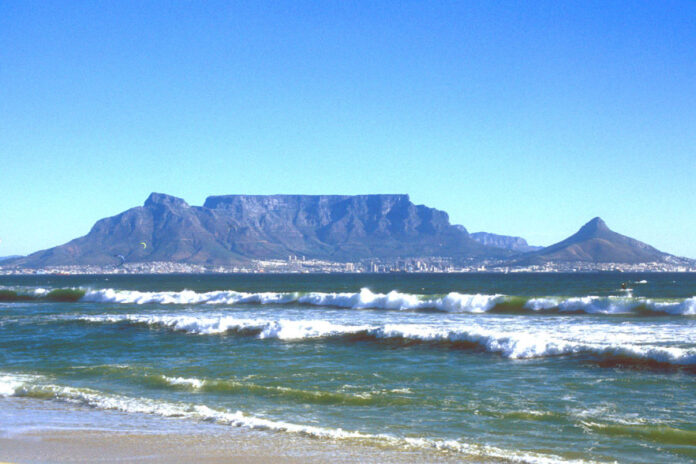 Africa is a favorite destination with nature and wildlife holiday makers thanks to its diversity, but there's so much more to one of Africa's top travel cities than longing for the wilderness.
Rich cultural heritage and superb gastronomy, best architecture, pleasant weather is all gladly available throughout Africa in its cities. But which are the best for a city trip? Here are our top 10 best cities to visit in Africa.
Kigali City, Rwanda
Kigali, the capital of Rwanda and gateway to Virunga mountain gorillas, is one of the most clean city in Africa. Kigali has effective regulations to keep the environment clean to the extent that polythene bags are prohibited. Kigali is attractive because it has green environment, clean and safe streets and getting around is easier while on a city tour. Taxis, motorcycles and buses with cashless payment system provide well-organized transport services.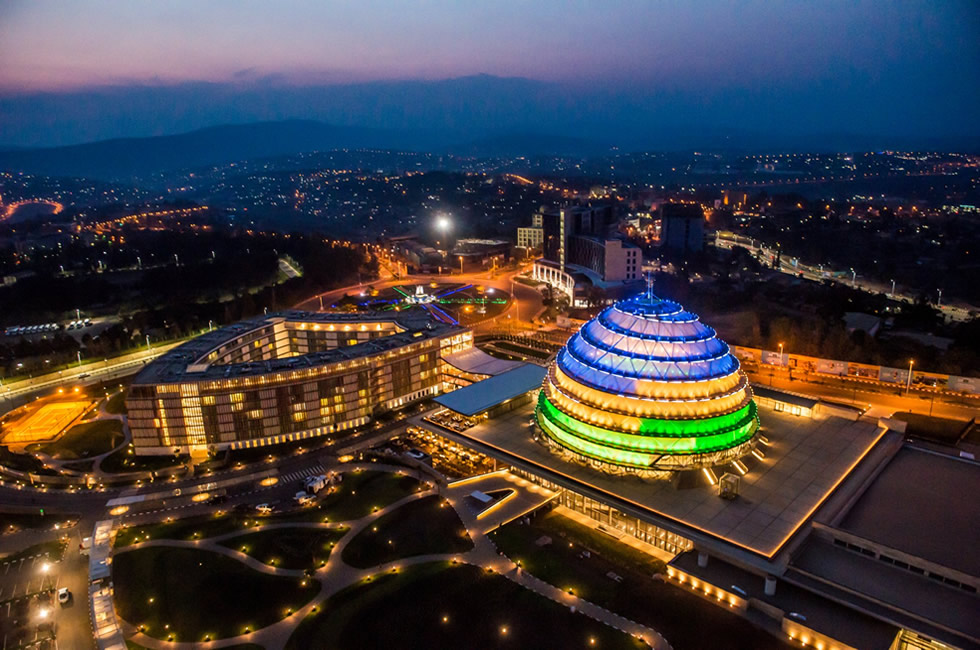 It offers world class business and conference facilities; Kigali convention center attracts more than 6 world-famous events each year among them the world economic forum was the biggest of its kind.  Some of the attractions that you will visit include the genocide memorials and museums and the historical stories surrounding them. Aside from that, you will love the hospitality of Rwandan locals especially when you visit some of the city's arts and handicraft markets such as Caplaki and Nyamirambo art galleries, coffee shops and shopping centers, bars and night clubs.
Kigali city is located in the Albertine rift valley with favorable tropical climate and undulating hills such as Mt. Kigali and Nyarutarama valley. There you'll find outdoor activities such as cycling tours, golf course, swimming as you enjoy sightseeing and photography.
Kampala City, Uganda
Kampala is the capital city of Uganda the pearl of Africa. Located in central region, it boasts Buganda one of the biggest traditional kingdoms in Africa famous for its UNESCO heritage site the royal Kasubi tombs.  With Kabaka's trail in your itinerary, history and culture lovers can discover the rich history and culture of Buganda kingdom including eating delicious local food, dance, and arts and crafts.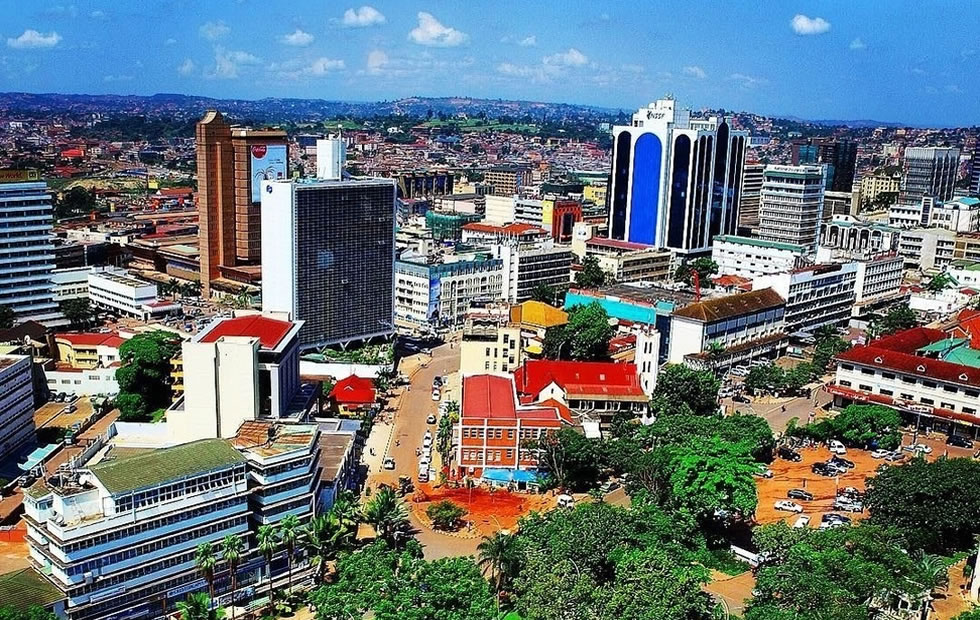 To further indulge in some great traditional cultural music and dance, go to Ndere cultural center or check in one of the city's theatres such as La-bonita, National Theatre where comedy, stage plays, and music performances rock the visitors every night.   Visitors to Kampala have a wide range of monument and museums but sure not to miss the Uganda museum which is dedicated to the history, art and cultural heritage preservation of Uganda.
Kampala is nicknamed the sleepless city of East Africa due to its legendary nightlife and every year it hosts the biggest carnival in the region. If you love partying, Kampala by night is the best way to get to some of the best night clubs, bars and casinos. Locals here party until morning and tourists follow the same lifestyle.
Kampala has a massive student population that maintains the city with youthful influence. The renowned Makerere University which recently celebrated its 100 anniversary is thought to be the oldest in Africa founded in 1922. Packed with monuments, museums, galleries to discover it is well worth the visit.
To get the best views of Kampala city, head to old Kampala, where Gaddafi mosque watch tower can see all of the seven hills on which the city is spread. Gaddafi mosque is regarded as Africa's greatest piece of Islamic architecture and has been significant spot for major Islam celebrations like Ramadan.  Aside from Islam, Kampala many places of worship that are historical including Indian temples, Bahai temple which is the only one in Africa, Rubaga and Namirembe cathedrals  and Uganda martyrs basilica continues to be pilgrimage site for millions of Christians especially martyrs day celebrations.
Entebbe airport is 40 km away from the city center but before heading to Kampala, if you have ample time, visit the botanical gardens, Entebbe zoo as well as several beaches along the shores of Lake Victoria.
 Cape Town, South Africa
Cape Town aside from being the most populated city in South Africa with over 4 million inhabitants, it is famous for its world class amenities for luxury travelers. Apart from that, the city boasts several vine yards which produce some of the finest wine in the world. And you'll often get served as you taste the Africa traditional food including fresh sea food.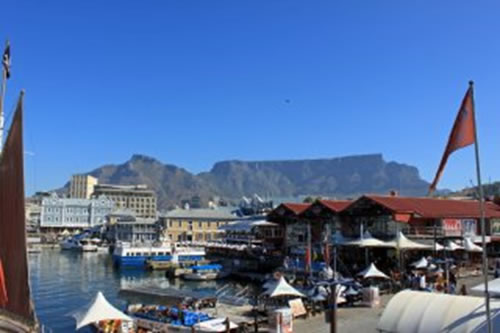 Cape Town is surrounded by the Atlantic Ocean and Table Mountains which make it a center for outdoor adventures including sightseeing cable cars, cycling, hiking and water based sports such as surfing, ocean diving and swimming. It is also where you'll find best beaches for relaxation as well as water front resorts such as V&A with lots of local and international hotels and Canal walk is 3rd biggest shopping center.
You'll also find crated art work, fashion and design, ocean aquariums, bird watching parks and botanical gardens. Tourists interested to know the history of South Africa's cruel apartheid rule that ended in 1990 should visit the district of six museums. No visit to Cape Town however would be complete without going to Robben Island which symbolizes oppression, peace and hope for South Africans. This is where the noble prize winning former president Nelson Mandela was imprisoned for 27 years.
Cape Town's transport system is among the most developed in Africa. Whether it is the luxury Rovos train, helicopter tour, bus, taxis, private cars, there are many ways to get around the city.
Cairo, Egypt
Cairo, the capital city of Egypt is one of the elders of human civilizations in the world and has much to offer for lovers of history, architecture, culture and archeology. Visitors who want to know about the ancient religious past of Egypt visit the pyramids of Giza and great sphinx which are the major highlight for any visit to Cairo. For more insight, the Egyptian museum is where you can explore and pay homage to ancient Kemet royal mummies and depictions of Amen Ra, the power that permeates the universe.
To see some of Cairo's archeological treasures as well as enjoy shopping and sightseeing, head to Islamic Cairo. Visit the world's oldest mosques with finest Arabic Mamluck architectural designs and Bab Zuweila is the tallest to offer amazing views of old Cairo city. For shoppers, Khan el-Khalili is where to find everything you need including Arabic coffee shops and cafes. Tourists especially those traveling with family and want to escape crowds, go to Al-Azhar Park perfect for sunset viewing and dining. Note, however, some of the streets in Islamic Cairo city tend to be noisy and crowded.
Stone Town, Zanzibar
Located off the Indian Ocean coast of Tanzania, Stone town does not have attractive beaches many travelers who visit Tanzania for honeymoon holiday find the town amazing place to discover the fascinating culture of Swahili, Arab and European. Stone town is a UNESCO world heritage site that still holds the historical record of being the center of ivory, gold and slave trade merchants. There are many ancient buildings such as Arab forts, house of wonders, museums and palace and temple of Sultan that you cannot understand on your own unless if you've a guide. Stone town is not only about history and culture, but also boasts fine accommodation from where to stay and do a tour of the town. With a few days of relaxation, you're sure to tick the coastal Swahili lifestyle off your bucket list.
Windhoek, Namibia    
Windhoek is the capital city of Namibia. As you walk around the city center between pastel painted architecture and German buildings with several patches of trees and green grass you could hastily tell that Windhoek is the green and clean city of Africa.
Although many who have visited the city claim to have experienced a bit of a quiet environment, there are those who believe Windhoek to be party capital of Africa. The real truth lies with your visit to Katutura one of the most amazing nightlife spots and boats many night clubs, bars, casinos, restaurants and hotels. The city is also best known for its premium beer. Just like the Namib Desert is famous, the Windhoek lager has been found in more than 20 countries worldwide.
Windhoek has got different people with unique culture and lifestyles but the best memories will come with meeting the indigenous san tribe, the ancient hunter gathers.
Maun city, Botswana
Of all cities in Botswana, Maun is not well known having been hot and dusty twenty years ago, it has transformed into Africa's premier safari hub. So visitors expect to have a mixture of both city and village lifestyles. Mainly shopping is the major attraction for safari outfitters as they make their journeys to Kalahari Desert and Okavango delta.
Dar es salaam, Tanzania
Located along the coast of Indian Ocean, Dar es Salaam is a commercial center and largest port of Tanzania. Dar es Salaam means haven of peace in Arabic and indeed different cultures including Arabs and Indians have lived in harmony with Africans for many years.
Not all about Tanzania is the beaches and wildlife, but you will be inspired to visit Dar es Salaam for its serene ocean side setting, local food, markets and fishing villages, entertainment, arts and culture. Some of the places to visit for a cultural tour include the national and village museum, Tinga Tinga, arts community and Mwenge woodcarvers market is best to purchase souvenirs. St Joseph's cathedral contains German art works while the Askari monument commemorates African soldiers who died during world war one.
Looking for where to spend weekend in Dar es Salaam, there are many islands such as Mbudya, Bongoyo and Coco. You'll find fine beaches from where to enjoy swimming, sunbathing, sea food, beach concerts and parties. Visitors with time can take a hike at Udzungwa mountains national park located north of the city about five hours drive.