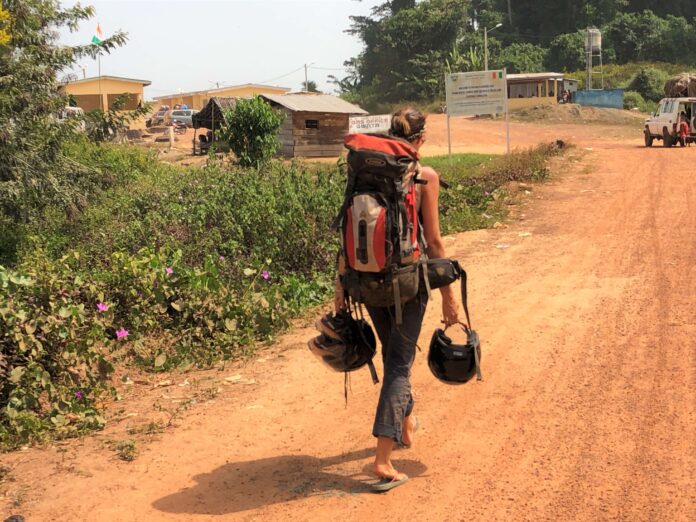 The road to Ivory Coast
For the last 200km to the border with Ivory coast we experienced some roads that only Maggie would be happy to drive along, but we took our time and eventually the roads became Tarmac on the Ivory Coast side!
National Geographic
To end this chapter on Liberia we encountered at the border of Liberia and Ivory coast a group of great guys that for some reason thought that I was a TV presenter for a nature programme on the National Geographic channel.  No matter what I said they wanted to believe I was this presenter and so Reka and I were invited to join them for some beers and sign a few autographs in the process!