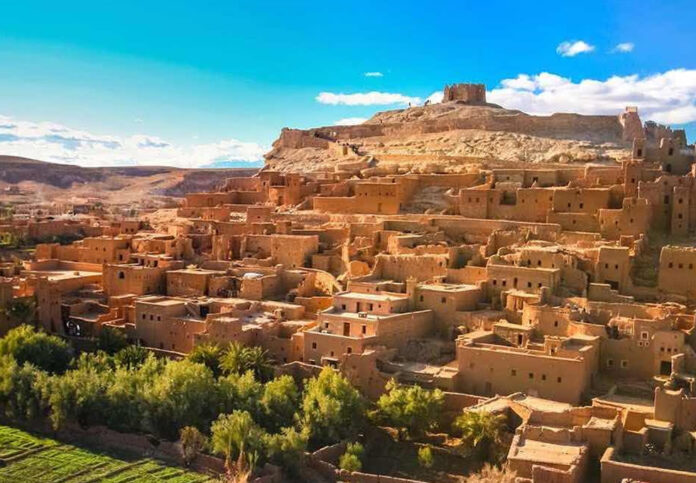 Ouarzazate, also known as the door of the desert, is the city capital of Ouarzazate Province in the Souss-Massa-Drâa of southern-central Morocco. This small Moroccan city is an oasis set against the blue African skies. In this city, you can find the beautifully preserved Kasbah, a UNESCO World Heritage site, which is a must-see.
Check out the Oasis Fint and marvel at the majestic contrast of the black rocky escarpments against the stunning green of the lush oasis. You can also head to the Kasbah Amridil, a 17th century fortress, owned by an Arabic from Saudi Arabia. The famous movie "Ali Baba and the 40 thieves and Lawrence of Arabia were shot in this magnificent fortress.
You might want to experience the Oasis Adventure. Oasis Adventures offers customized tours in the Atlas Mountains. The tour involves drive around the beautiful landscapes, staying up the mountains for days, and simply experiencing natures loveliest. Go ahead and book your ticket now. The beautiful city of Quarzazate deserves a spot in your must-travel list.