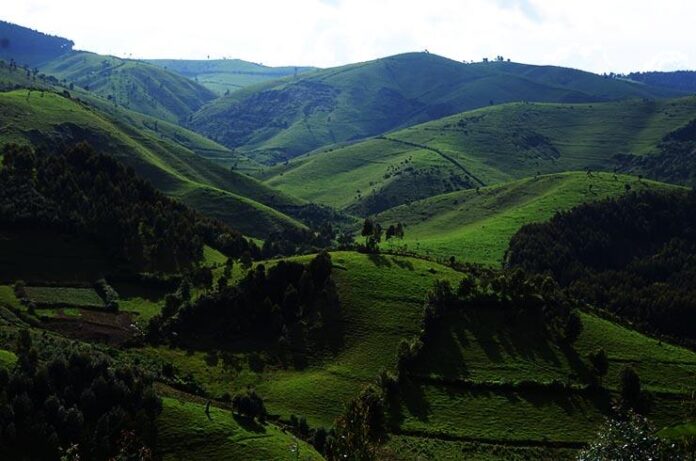 Rwanda is one of those little gems growing into big ecotourism destination. It is one place a traveler should travel to before he/she dies. This is a place where one will discover, explore, enjoy, experience and integrate with nature and hospitable people.
This is a country where no person is a stranger, it is a home to each and every person as long as you appreciate it and you have no harm. It is a home to very many wildlife species that cannot be found anyway and this why it should on every traveler's bucket list on the next holiday. There are reasons to why it is should be a Rwanda safari of all vacation places in the world.
Home to the Mountain Gorillas
First of all Rwanda is among the only three countries with the mountain gorillas and the rest are Uganda and DR. Congo. The mountain gorillas are among the wildlife on every traveler wish list to encounter. However, these animals are very rare and they are endangered species which are about to get extinct.
Rwanda is one of those few countries that can give a vacationer a chance to have a last glace of these amazing animals. It is not only their being rare and endangered that make them special animals to watch in their natural setting but also their intelligence that is displayed when relating among themselves is amazing to observe by a nature love. These animals relate like humans in that they have respect for among other in accordance to the family hierarchy and every member of the family has a role to play.
The mountain gorillas are a beauty to watch. It is a lifetime experience to hang out with gorillas in the volcano mountains of Rwanda.  The special thing about Rwanda mountain gorillas is that they are visibly seen with easy.  In Rwanda, these gorillas are found in Volcanoes National Park in the Virunga region at the borders of Congo, Uganda and Rwanda. There are about 320 mountain gorillas almost a third of the world population of less than 900. Rwanda has seven habituated families' gorillas that can be tracked by the visitor.
Unique Cultural Experiences
Rwanda also has a rich history and culture with is very touching and interesting. Way back in 1955 and 1994, Rwanda experienced civil wars which claimed very many people's lives but they have forgotten about it moving forward and now a peaceful country. With that rock history, there are a lot of historical sites in memory of these civil wars/genocide if visited you can get to know the whole picture of what happened way back. Other than the history, Rwanda also has an authentic and amazing culture of which visiting the Iby'iwacu cultural village makes the vacationer to experience African culture as he/she get involved in local traditional activities and performances like dance and drama, preparation of local foods and drinks, bricklaying and also playing local sport. This makes a vacationer more natural and experiences something new that is breathtaking.
The Primates of Nyungwe Forest
Rwanda also has primates that are found in Nyungwe Forests in the northwest. There are 13 different primate species in this forest. The second concentration of primates in East Africa the only one that beats it is Kibale forest in Uganda. Some of the primates that are found in this forest are chimpanzees, red tailed monkey and black and white colobus to mention but a few.
Conclusion
With the mountain gorillas, primates and the rich history and culture in presence Rwanda safari is the best of all vacation place since the visitor gets to see the closest cousins of mankind the mountain gorillas and chimpanzees and also finds a new culture that is nice and sound.