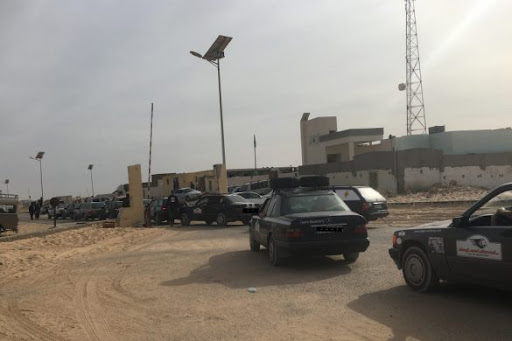 Border Crossing
After spending a few hours at the Guinea Conakry border and being thoroughly searched by the army and police at the post we entered Guinea Conakry.
We were told by many people in Guinea Bissau that we shouldn't enter this country due to the leadership issues that Conakry has been having this year, the leader was shot a month ago and the country had been put on hold until news comes from Morocco where he is currently in intensive care.
There were elections going on at the time but now they have been put on hold.  It was also clear that not many people from Guinea Bissau have ever been to Guinea Conakry so we were entering with mixed messages and feelings.
Looking at the Michelin maps that we were using for West Africa the distance to the capital Conakry seemed to be around 400-500 km, however what the map cannot convey is how bad the roads are in certain areas really are.
After driving a few hours and only getting 50km or so into the journey it was getting late, our arses were battered by the terrible condition of the road and so we found a place just off the main road as we weren't really too sure what the villages would be like and have been told to avoid driving at night if you can.  After a pasta meal (good to stock up on pasta and rice for times like this) with a few tins of sardines we contemplated how non 4×4's could actually drive this road without being seriously damaged!