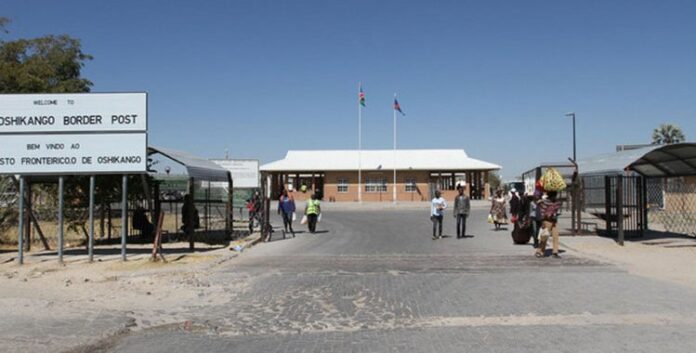 Day 5
The road to Ondijva was again a nice drive and we made good progress throughout the day.  One thing I noticed about school kids in the whole of Angola was that unlike all other countries I had travelled so far where each school had their own coloured uniform, all school children in all parts of the country we had been all wore white almost like lab coats over their own clothes to school.  Many of the younger school kids carried their own chairs/stools as they went or left school for the day.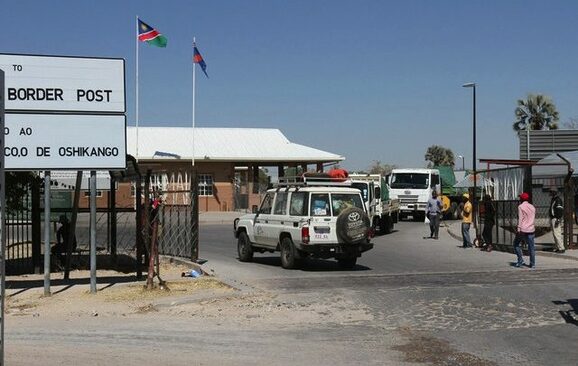 Fuel
Approaching the border we realised that diesel started to become harder to obtain, many of the petrol stations we went to in various small towns had all run out and were waiting for their next delivery, after speaking to one station owner he told me that many of the trucks going to or leaving Namibia normally fill up in Angola as the prices are that much cheaper!  I got into a conversation about our trip with the same petrol station owner and he then sent one of his friends to go into town and 20 minutes later he brought back a giant Angolan flag that he gave to us as a gift from him!
Border
At the Angolan side things are very chilled and there are only a few offices to visit all located next to each other so the process is very straight forward.  I had to wait 20 minutes for my carnet to be stamped out as the lady responsible was having her lunch but apart from that there were no delays.  There were many money changers hanging around the Angolan side but their rates were not as good as a shop I was told about that changed money on the Namibian side so we waited until we got through before we changed up our Kwanza's and dollars.
Kwanza's and dollars were the chosen currency so bring plenty of dollars if you are lucky to get more than a 5 day transit visa.
Accommodation was not easy to find and where there was a hotel it normally came with an expensive price tag but we camped for 5 days without paying a penny and apart from not having a shower it was a pleasant experience.
The drive was doable in 5 days but it doesn't allow you to explore many places when you get there so I hope at some point the country becomes easier be able to travel as not everyone wants to live there and make millions from the oil that Angola clearly has!