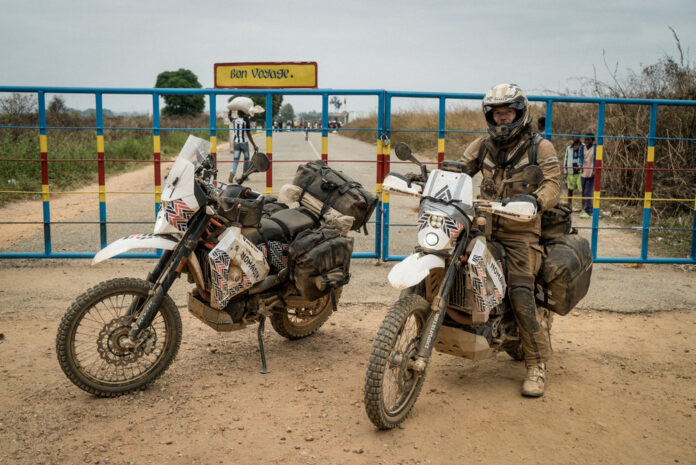 The road to the Angolan Border
There are a few border entries to Angola that you can do if you are lucky enough to obtain a visa:
1. Ferry from Pointe Noire –> Cabinda –> Soyo
2. By road at Matadi
3. By road through Songololo (which is just before Matadi).
We had drove the 350km from Kinshasa to Songololo and managed to sleep in the grounds of a really friendly church called St.Joseph although be prepared for kids and adults to watch you for hours as they don't see too many tourists come this way!
We drove to the border post for around 7am as we wanted to be in Angola as early as possible but at the DRC side, the staff there mill about and smoke a few cigarettes until the chief is ready to open up for business which happened for us around 8am.
When you are let in, there is another outpost down the road where you fill in their fiches as well as get your passport scanned (believe it or not).  Everyone there is friendly and the only thing you need is patience.