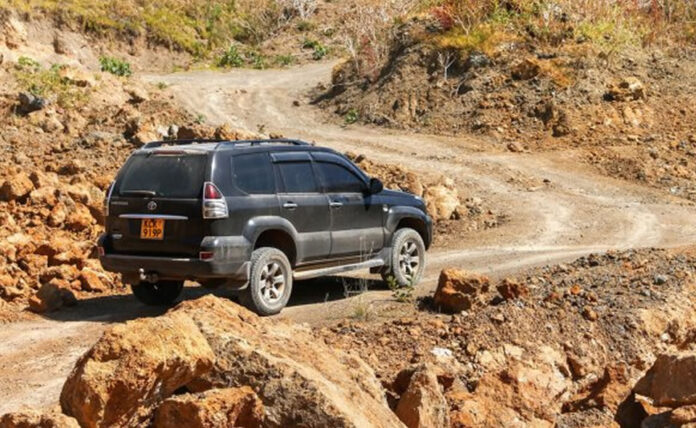 First of all, at no point in time should you feel rushed to ask any question when you're at the rental agency counter. It is important to know the details of your rental agreement.
Here are essential questions you'll need to ask at the counter before renting a car in Kenya;
When should I return the car?
Knowing when you should return the rental car is essential because rental companies could charge you for late drop-off in 24hour increments from the expected return time.
And although most of them may still allow you up to 29 minutes grace period from the expected time, going beyond that puts you at risk of attracting a full-day rental charge.
How much will I actually pay for the rental?
Most rental companies quote their rates on their websites before surcharges, taxes, pick-up and drop-off fees, and so on. You will be surprised when you finally get the total cost.
Hence, it will be important to know your total rental cost and any other cost that comes with it.
Do I require extra insurance?
The staff at the rental counters will likely offer you additional insurance but at an extra fee.
But the good news is most business credit card companies, the likes of Visa Business Card and American Express, offer additional rental car insurance benefits.
Your car insurance is also a great rental car insurance alternative. Most car insurances will cover car rental insurance. No doubt, this will help cover the insurance costs when renting a car and ultimately lower the total cost.
What should I do when the car develops a mechanical problem during the rental period?
This question makes more sense in any case you get an accident and need a breakdown service. The information you will be looking for is emergency contacts to use in incase of an accident. Most companies have a toll-free number that you can use in case of an emergency.
In any case, ensure you have the number before driving off the rental car. And more importantly, get to know the procedures to follow in such instances.
What are my terms and conditions of the agreement on the rental car?
It would be wise to contact or ask for any clarifications after reading the rental terms of the agreement.
For instance, on who can drive the car, where to park, and terms of extension of the rental period if the need arises? I consider this important because most issues arise from the terms of the rental contracts.
Where should I keep the car rental contract?
Your car rental contract serves a vital role in providing the type of vehicle ownership during the rental period.
The rental contract also provides vehicle registration and other legal information that the local authorities might require from you. It should hence be kept in the car all the time.
What liability do I have for my involvement in a fender bender with a rental car?
Any involvement in a minor accident could escalate into a big fuss and result in legal and financial damages, particularly in a foreign country. Always enquire about your liabilities for any involvement in a fender bender or worse.
Where can I drive the rental car?
Most car rental companies have proper laid out guidelines and policies relating to where you can use their cars. And another thing, some have location restrictions where they prohibit their clients from driving into specific locations.
And again, most car rentals will also prohibit you from driving the car on unpaved roads such as on grass or gravel due to the damage it could inflict on the vehicle. Although most rentals might allow you to drive in the bordering countries, it's worth asking before booking.
What are my fuel options?
Most rental agencies will require you to return the car at least on a full tank or the same way you picked it. Hence, there may be surcharges on the fuel fees if you return the car on an empty or half full tank. Therefore, you may end up paying more per gallon on fuel compared to the current prices.
Enquire about the fuel policies and the type of fuel to use on the car to avoid incurring damages to the engine due to the use of the wrong kind of fuel. Since this type of damage is not covered by insurance, it will be a cost on your side. Finally, before you return the car, find the nearest gas station and refuel.
What is the company mileage plan?
The mileage question matters most, especially if you're renting the car for more than just a few days or driving for long hours. Most rental companies offer unlimited mileage limits, meaning that you can drive for long without incurring any extra mileage fee.
Some, however, charge an extra mileage fee if you exceed their daily maximum limits. It's worth checking the rental company mileage policies, especially if you plan to rent for more than just a few days.
Conclusion
It is quite challenging to find the best car deal especially if it's your first time traveling. Make sure to research well and ask questions about the car rental agencies before making a final deal. These questions will save you from troubles after hiring a car.