On an overland journey, it may be tempting to overload your vehicle with tons of expensive equipment and gear.
To ensure you don't go overboard, here is our list of essentials that we recommend bringing…
1. A good selection of road maps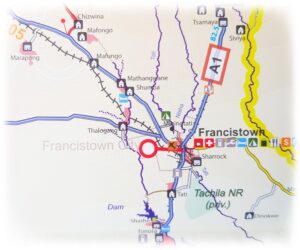 GPS devices are great. But many Overlanding and travel guides make them sound as if they are essential to survival when road-tripping in Africa.
In our experience, this couldn't be farther from the truth. I made it from London to Cape Town through west Africa without any GPS device. For me, there was nothing more fun than working out a route using a good, old fashioned, paper map. And, of course, stopping to ask for directions is a great way to meet locals and to better experience the places I drove through.
The more remote the areas I wandered into, a paper map became my most invaluable asset, especially where electricity and satellite signals are scarce. Also, several times I was not be able to complete routes as planned due to poor quality roads or unexpected obstacles, and having paper maps helped me to change plans more astutely than a Garmin.
There are many good road maps for African countries on the market these days – including Michelin (pictured) and National Geographic (feature image). Shell and Tracks4Africa also come highly recommended.
2. A good, reliable head torch and internal lighting
This one is probably too obvious – of course anyone should bring a good torch with them on a long journey that involves a lot of camping.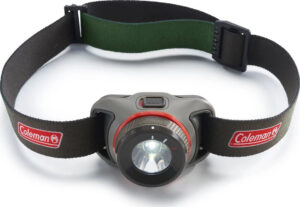 But we would never recommend scrimping on quality when it comes to choosing a head torch. This is the one item that will be used more than most gadgets in your vehicle, especially when camping more often than staying in lodges.
Ensuring that the vehicle has decent interior lighting also helps when camping at night or finding things quickly in an emergency.
Things to look out for when selecting good lighting: durability, high quality (water & dust proofing), and most importantly, easy to replace bulbs and batteries! For our upcoming journey, Lulu and I have opted for matching Inova STS headlamps (thanks, Mom, for the Christmas gift!), and a selection of magnetic / hanging lights like the one pictured to the right – these are super handy, and can be moved around easily, hung or stuck to anything inside or outside of the vehicle!
3. An air compressor for inflating tyres
On my first overland journey, I was undecided as whether to bring a heavy, bulky air compressor along with me. Space was limited, and of course the heavier the vehicle, the harder it is to handle and the more petrol is consumed.
But I ultimately decided to make the room for it, and I'm glad I did!
While it's not a piece of equipment that I used every day, I found it extremely useful when the tyres needed a boost in remote areas, where petrol pumps were scarce.
The compressor also allows you to check tyre pressure, keep tyres topped up, and even inflate spares when replacing a puncture. We were also able to help out fellow travellers along the way on several occasions – great for meeting people and making fast friends!
4. A double-ringed gas cooker
When waking up in what feels like the middle of nowhere, without a restaurant in sight, being able to switch a gas cooker on to make a pot of coffee and cook some eggs is a god send!
Don't get us wrong, there's nothing that beats cooking over an open fire in the bush. But if you have the space, a two-ring cooker allows you to be very flexible in what you can cook in a short space of time.
And when time is precious, it certainly beats waiting for water to boil on an open fire…
Our philosophy when choosing a gas cooker: nothing fancy! Noel made it from London to Cape Town with an old, rusty, brand-less gas cooker that the previous owners had sold with the vehicle.

5. A good multi-purpose tool
On my first trip, I carried a number of heavy boxes filled with tools – spanners, wrenches, bits, sets of screwdrivers, etc.
However, I am poor mechanic, and I didn't end up using half of the tools I brought.
The one thing I did use over and over again was a Leatherman multi-purpose tool – a compact and durable alternative to heavy and bulky tool boxes, and one of the best on the market.
I recommend getting one with a decent screw driver and knife – I promise you'll find it very handy!
Stay tuned for more comprehensive info on the equipment as we stock Maggie up for the 2016 trip!