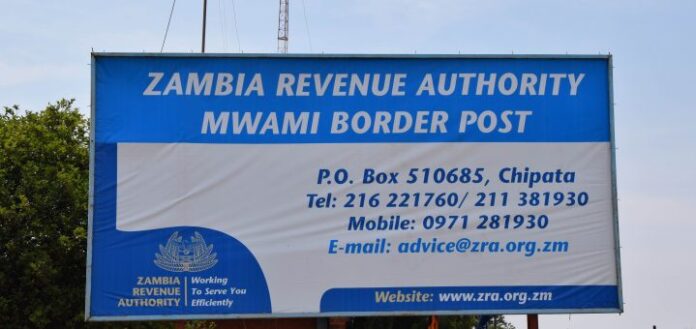 Crossing the border to Malawi by road from Zambia was was no problem at all. A rather expensive visa, but only some paperwork for the car… on the whole, much less hassle than entering Zambia…
Which border crossing to choose?
There are, apparently, four overland border crossings from between Zambia and Malawi. The easiest and most straight forward is Mwani / Mchinji on the way from Chapata in Zambia to Lilongwe in Malawi – coming from the South Luangwa National Park, this is the border we used.
However, for those headed from points north, there are also crossings at Mqocha / Mtyocha, Katumbi / Hewe and Chipita / Kanyala. However, check before you travel, as we've been informed that roads can be badly maintained leading to these borders, and may require 4×4 to cross. In addition, some posts are immigration only and may not be able to process third party insurance or temporary import permits.
Border crossing requirements
The paperwork and process on the Zambian side was not too painful. We had to show officials the carne de passage and get it stamped for exit. We also had to show proof that the various taxes paid to enter had been paid. Once that was settled, we were cleared for departure.
When approaching the border, anyone looking remotely like a tourist will be approached by one of the many money changers persistently offering their help. Unfortunately you will need to use a money changer to get Malawian Kwacha – there are no banks or ATMs on the other side of the border. A word to the wise: know a fair exchange rate, and watch the changers carefully. Don't end the transaction without counting and double counting. We have heard of some tourists getting skimmed.
Visa on arrival
Once on the Malawian side, the first step is to buy a visa. We were given two options – a 30 day single entry visa for $75 or a 90 day multiple entry visa, valid for 6 months at $150 and valid for 12 months at $250. We opted for the 30-day single entry, and the official took about 15 minutes to process the visa and stamp in our UK passports. Also, make sure to have a Malawian address or the name of a lodge or campsite handy, because officials may ask where you are going to stay.
We were also asked, strangely, to produce proof of yellow fever vaccination, even though we had not travelled to an affected country and Malawi isn't an affected country (to our knowledge). Not wishing to argue, we just handed them over anyway.
Crossing with a car
For those travelling overland, the most important thing when entering Malawi is to buy a temporary import permit for the vehicle, or alternatively to have your carnet de passage stamped. We were not asked to pay any fees for temporary importation for our Botswana-registered vehicle.
Third party insurance was also required of us, and we purchased a 30 day policy from a company at the border for MWK25,000 ($35). This must be paid in local currency, hence the need for the services of a money changer.
In addition to a carnet, it's always a good idea to have ownership documents to hand. If you're in a rental, make sure you ask the company to write a letter of permission to bring the vehicle across the border, as there is a possibility that officials will want to see it.
Make sure you're travelling with the required kit – a fire extinguisher (up-to-date and at least 1kg), warning triangles and reflective safety vests. Officers may ask to see them at one of the many road blocks.
On exit, we were approached by an official of the department of wildlife. We were asked whether we were bringing across any fresh produce or animal products, but did not have our car searched.