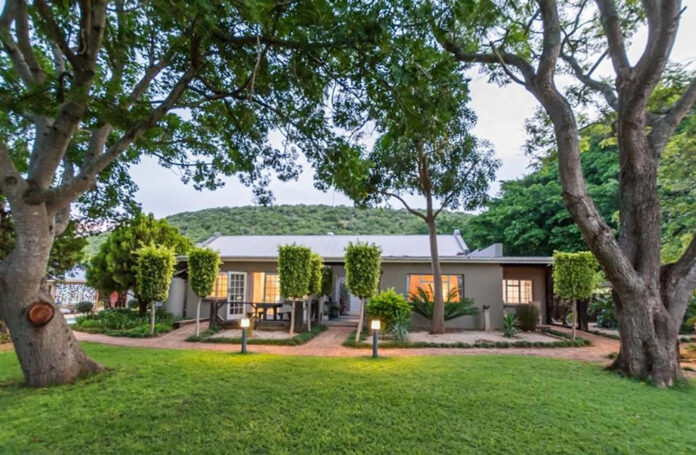 Visit Africa and enjoy the pleasures of this beautiful region with the best facilities of bed and breakfast and bask in the travel delights that you get here. With the ideal accommodation arrangements and the most unique surroundings, this is surely a great way to experience African luxuries. Visit Southern Africa and enjoy the best of available facilities and experience the bed and breakfast arrangements at Gaborone.
Located in Botswana in the southern portion of the African continent, Gaborone has innumerable bed and breakfast arrangements. Judy's Bed and Breakfast is one such place where you would get comfortable accommodation and the best of hospitality and comfort. You would thus get a home away from home here and this beautiful Bed and Breakfast arrangement has the best amenities for business travelers and for regular tourists too.
With the rooms having the facility of laundry and air-conditioning, the other facilities include a television with full DSTC bouquets. Long stay guests have the PVR facilities. There are a tea and coffee station for an added luxury. Those who come in summer should be comfortable as there are air conditioning facilities. The rates are inclusive of daily breakfast and guests have the choice of making a decision on whether it should be a full English breakfast or a continental one. This is normally served in the dining room downstairs near the pool area. Guests are given the luxury of using the kitchen in case they want to indulge in self-catering. It is also allowed to arrange for dinners.
Wi-fi hotspots are available throughout the Bed and Breakfast and guests thus can access the computer station with a lot of secretarial arrangements. Guests can use the entertainment area where there are facilities for barbeque and a dartboard along with a pool table. There is a Wii Fitt and also an aviary near the pool and you can see parrots and cockatoos here. There are some permanent pets here and they have their own pet names too. Tourists who come here regularly become their friends and interact with them with great familiarity.
Botswana in Southern Africa is thus a great destination to visit in this part of the world and such bed and breakfast facilities only make tours here even more enjoyable. At Judy's, all guests are helped and also given information about who to contact, where to go, and what to eat. If you want a car or a cell phone on hire at Judy's arrangements are made for this too. A new SIM card for the phone is also available here thus saving all your costs.
Small things like phone chargers, hairdryers, adaptors, contact lens products, shaving kits, and such toiletries are made available for tourists here. It is very common for tourists to forget these items in a hurry so Judy's bed and breakfast make all these things very easily available thus making travels and stays here akin to home.
Here you have Queen beds, single twin share rooms, and 3 ensuite rooms. There are also rooms where the bathrooms are shared and there is also a two-bedroom and a self-contained cottage. The maximum capacity here is 14 guests.
Then you have Kleyhans bed and breakfast accommodation facilities. This beautiful place is found located in a lovely garden that has the best African bush ambiance. The tranquility and serenity here are very fascinating and it makes stays here a great experience. With the best views of sunrise and sunset, the hills only make up the entire atmosphere and the whole travel here is cherishable.
Each suite at Kleyhans bed and breakfast has a kitchenette, air conditioner, television, and also a 24-hour internet service. You can have a braai here or just sit and enjoy the open fire at the boma. There is a lap pool here which gives you the best of swimming facilities which coupled with the warmth and hospitality here makes stays here heavenly.
While here you could visit the Mokolodi Nature Reserve, view birds, go on long nature walks, play golf in the beautiful golf course, and also see the Ramotswa and the Lobatse border posts.
Visit the southern part of Africa and enjoy the bed and breakfast facilities here.