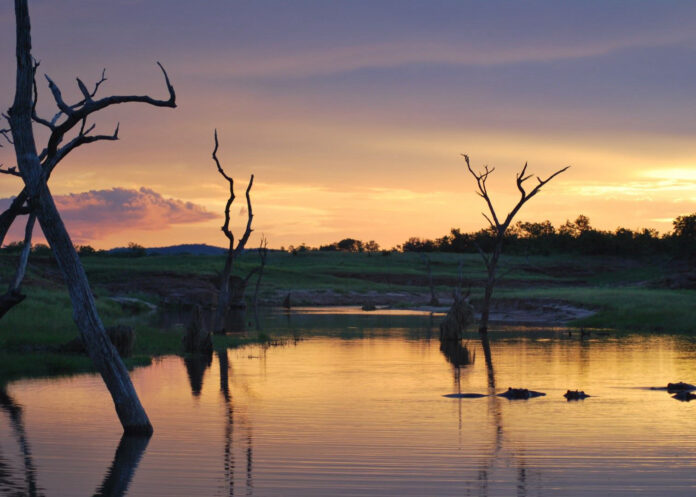 After crossing the Kazungula border from Botswana, Maggie and the team headed for southern Zambia. We visited three places: Victoria Falls, Lake Kariba and the Zambezi river valley.
You can read about the route we took below, and follow on the map at the end of this post!
Victoria Falls
Victoria falls is Zambia's main tourist attraction, accessed by the small tourist town of Livingstone. Victoria Falls, or Mosi-oa-Tunya as it is known in the local Tonga language, is the largest waterfall in the world by height (108 metres) and width (1,708 metres) combined. The falls is part of the Zambezi river, and forms the border between Zambia and Zimbabwe.
The falls is best visited during the rainy season (November – May), when the river floods and the spray from the falls is visible for miles. Sadly, we visited in October, so the falls were very dry, but nevertheless spectacular! Without the spray, we could see very far into the gorges below…
Our favourite part of the visit was exploring the park ($20 per person entry), and its stunning views of the falls and gorges below. And, of course, dipping our feet in the river at the top of the falls – although this is technically not allowed, everyone seems to do it anyway and the officials tolerate it.
In Livingstone, there are many camping and accommodation options – we stayed in the Maramba River Lodge, a nice spot on the river just a few km away from the falls.
Lake Kariba
Ingombe Ilede Baobab