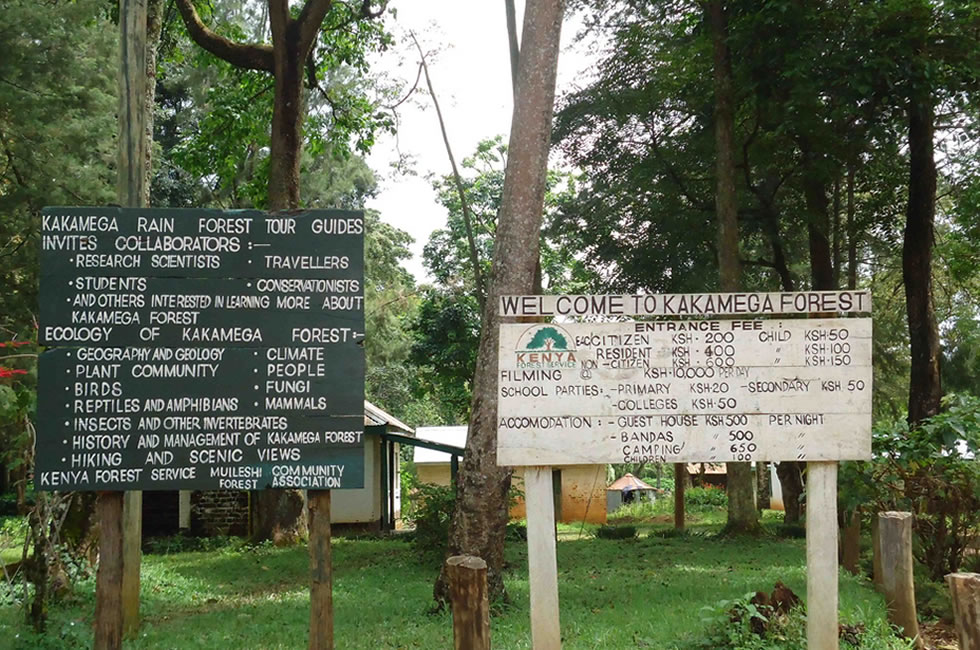 is Kenya's only tropical rain forest and the reserve is 238 square kilometers, a little less than half of which currently as indigenous. The forest is home to 150 species of trees and shrubs, and 170 species of flowering plants including 60 species of orchids with 9 species found only in this forest.
Trails and guided walks
We decided to stay one night and do a guided walk for a few hours within the forest.  There are several trails that you can do here and the guides themselves are very informative and worth the money for the knowledge they have built over several years.
Park Fees and Camping
Park Entry is KSH 350 ($3.50) per person and camping per night with free wood was KSH 500 ($5) per person, however it is worth noting (at the time of writing) that the facilities are very basic and the toilets and shower is not good!
There are also options for basic lodging here and meals can be prepared in advance but my advice would be to bring enough food for a couple of days and enjoy this beautiful area.