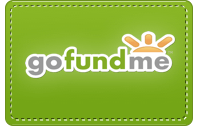 We are embarking on a year-long journey through southern and eastern Africa, combining our love of travel with volunteering.
We are working hard to raise £20,000 ($30,000) to support carefully-selected charities that we will be working with during our overland adventure through southern and eastern Africa.
Maggie will transport across at least 15 countries, from Botswana to Ethiopia, where people face numerous challenges. We would like to work with and donate to at least one charity in each country that we visit during our trip.
Your support will allow us to give back to the communities we visit!
All proceeds raised through GoFundMe will go to registered charities, and no funds will be used on our travelling expenses. Thank you for your support!!
Here are the charities supported so far: