Maggie in Africa donates US$1000 to Project Luangwa in Zambia
HELP US SUPPORT PROJECT LUANGWA!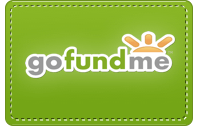 Noel, Marilu and Maggie are pleased to announce that we've donated US$1,000 (approx ZMK10 million) to an amazing local charity, Project Luangwa.
Project Luangwa is a charity (registered in Zambia, the US and UK) based in Mfuwe, Zambia, formed by safari operators of
South Luangwa National Park
 as a part of their commitment to responsible tourism.
The project's mission is to create an effective, coordinated approach to helping local communities improve their long term economic prospects whilst avoiding a negative impact on the environment and wildlife. As a charity, Project Luangwa believes that by developing and improving education in schools and creating training opportunities, they can help families have the chance of a lasting and sustainable income.
Project Luangwa's mission…
To ensure that people that live closeby to the park benefit by the tourism to the area by investing in education and sustainable incomes, some of the project's goals and principles include:
Education: to increase the number of children able to attend school, and the number of qualified teachers and standard of teaching.
Vocational training and self-help: to build and develop a vocational training centre provide technical education for local people.
Small business development: to assist local people to develop their own self-sustaining small businesses, and in particular to encourage and assist women in establishing an income to support their families.
Community support: to assist in the development of community infrastructure.
Conservation: to encourage the use of alternative technology, particularly methods that reduce the use of charcoal and firewood.
To support the project, a small percentage of revenues are donated by a number of lodges and safari operators (for those that are interested, these include: Flat Dogs, Kafunta, Robin Pope, Shenton and Croc Valley).
Craft workshop
The project also runs a craft workshop and souvenir shop in Mfuwe. Profits made from the shop go to support the charity and employing local women. We were really impressed by their shop, which you can easily find in Mfuwe. Their workshop has a number of handmade souvenirs for sale, from handbags to tea towels.
Ufulu sanitary pads
One of the projects we were most impressed with is Ufulu Pads. In Zambia, a key reason why young girls miss school is lack of sanitary pads. Before Ufulu Pads, girls in Mufwe used old cloth, dried grass or toilet paper, which is uncomfortable and can cause infections.
Ufula pads are reusable and safe sanitary pads, made up of layers of waterproof and breathable fabric. The layers are then wrapped in soft and vibrantly-colored cotton, which make them fun as well as useful!
Visitors have the option of donating $15 to provide a girl in the community with one starter pack of five Ufulu Pads and a discrete washing line.
100% of it's profits made on selling the Ufulu pads back into one of many projects that they are currently running.  We were told that they were supplying international organisations and NGOs with a huge batch of these pads to send to other areas of Zambia.
We are delighted to be donating to such a great charity.  We loved meeting all their staff who have greatly benefited from Project Luangwa.
How to support Project Luangwa
You can donate to our GoFundMe campaign (link below), and designate that the funds go to support Project Luangwa. We promise that all funds will go directly to Project Luangwa, and we even donate the fees charged by GoFundMe from our own pockets!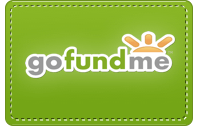 OR you can donate directly to Project Luangwa:

They are a registered charity in Zambia, the UK and the US (501(c)(3)) and have a number of methods for donating if you live in any country. For UK and US residents, donations qualify for tax exemptions.
If you are unable to donate, but still wish to support, we encourage you to visit Project Luangwa's amazing gift shop during your trip to Mfuwe and South Luangwa National Park!